Stressed about your home is not selling? Do you find it challenging to sell your house fast! Let's get to the root of this problem. Your concerns and issues have been discussed in this article with quick and easy solutions to cope with the difficulties of the home selling process.
To find out the wrongs and discover the solutions right away, we have gathered some pieces of advice as well. Multiple reasons could be behind these issues, but we will discuss the six most common in this article.
This is written with real-life experiences of real estate professionals from all over the country. Let's look at the list of these six first:
High Price Demand
Outdated Selling Method
Poor Condition House
Lacks Curb Appeal
Wrong Mentioned Amenities
Bad Staging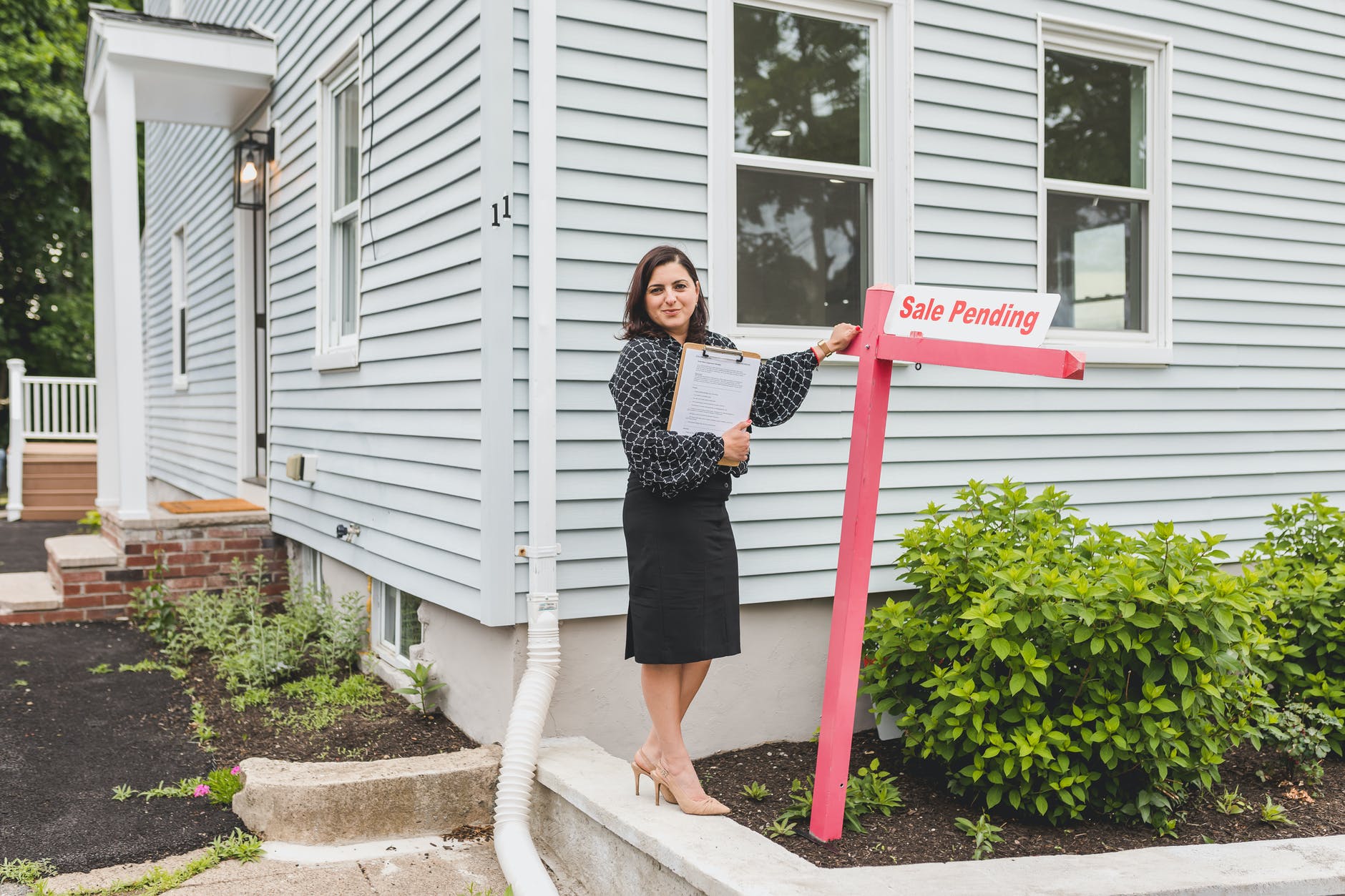 6 Possible Reasons For Delay in Your House Selling Process:
There can be a lot of reasons that are acting as hurdles in your house selling process. Here is a list of 6 of them. To know the exact reason for this delay, read all of them and find the solution to sell your house fast.
High Demand Price
Pricing is considered the backbone of the house selling process because it can make or break the deal. Our real estate experts said, "inappropriate pricing is the most common reason for the delay in house selling."
Your agent should be able to estimate how much the asking price has to be altered based on feedback from showings, so you can locate the right buyers who recognize value even in a home with issues.
In simple words, houses with high pricing were rejected easily; hence they got stuck on the list for a long period of time. We all know that people always prefer new things. So what's the point of considering an overpriced house over newly listed and affordable dwellings?
Also, because these types of houses have a particular audience, the high price reduces the number of interested buyers and increases the lost time, thus increasing the house selling process.
PRO-TIPS for Pricing Issues:
Always go with fair market pricing according to Comparative Market Analysis.
Always set a suitable sale price and keep the time of year in mind if you decide to sell on your own.
Outdated Selling Method
Social media, Multiple listing services, and listing & brokerage websites are considered the central helping hands for sellers to buy houses. The National Association of Realtors explains that 44% of buyers prefer the internet when they want to buy a house, versus just 17% who contact a realtor first hand. If we talk about the rest of 76%, they use mobile phones to buy houses. 
During your home selling process, it is crucial to advertise it in front of the right audience. You can't sell your house without using updated selling methods, including informing your neighbors, using technology, and gathering market knowledge.
If you live in a high-end neighborhood, you should advertise your home on high-end websites. In a nutshell, using an updated selling method and staying active is not only preferred but it's also required.
PRO-TIPS FOR OUTDATED SELLING METHODS:
Keep your emotions under control and concentrate on the business methods of selling your house.
Hiring someone or contacting reputed buyers may cost you some money, but it will remove a lot of guesswork from the process.
Poor Condition House
Before selling anything, always think according to the buyer's perspective. What's that? The product must be updated, neat & clean with as many advantages as possible. The house needs to be clean and tidy with captivating furniture and household items arrangements.
Your pale yellow bathroom tiles and oily kitchen surfaces are a buyer's worst nightmare. According to our experts, a messy house stays in the market for long periods of time, leading to getting ignored by buyers. On the other hand, 'A clean house sells extremely well.
Dirty and stained tubs in the bathroom, leaking pipes, holes in the walls, damaged paints, and broken doors & hinges can affect the decision of a buyer who has already made up his mind by seeing photographs online and just visiting the house to close the deal. Stop being sloppy and invest some time and effort in maintaining your house to save yourself from this loss.
PRO-TIPS FOR POOR CONDITIONED HOUSES:
Whatever your agent buyer's company says, the key to selling your poor-conditioned house fast is to focus on the most important repairs to make before informing in the market.
By sparing some time for your home, deep cleaning to improve its condition increases the chances of selling.
Lacks Curb Appeal
To each their own but we are a firm believer of "First impression is the last impression." It may sound crazy, but the same thing goes with selling your house. The attractiveness of any property is called curb appeal. If your house fails to make that appealing impression at the start, it becomes difficult to convince the buyer. 
Houses with landscapes are 10% more appealing to buyers than homes with boring front doors. An ugly front door or a run-down facade can quickly turn people off. Imagine from a buyer's perspective that you go visit a property to buy and the first thing that comes into your mind is that it is not well taken care of.
You'll immediately try to revalue the house in your mind after this first impression. So, a minimal effort of adding a few flowers or an aesthetic piece of art can be a game-changer. It can create a stunning impression and increase the chances of selling.
PRO-TIPS FOR CURB APPEAL:
Spend some time painting the front door of your house and washing your front gateway.
There is no need to invest extra dollars, but adding flower boxes and lightening up the exterior of your home is a great idea.
Wrongly Mentioned Amenities
One of the main reasons your house is stuck in the market is that the amenities mentioned in the listing are not enough to attract any buyer. A house doesn't necessarily need to be luxurious. Still, all facilities, even if there is any garden or playing area present in the house, should be mentioned in the list with photographs because every detail matters!
Make sure your house description is well-described so that people can find what they're looking for. If the home has a unique feature, such as a large garden or a garage that can handle eight automobiles, you'd want to market to gardeners and automotive lovers.
PRO-TIPS FOR WRONGly MENTIONED AMENITIES:
Prepare for the sale by including high-quality visuals in your listing and disclosing any property flaws.
Use the latest technology to advertise your house's most attractive points properly.
Poor Staging Method
Most sellers forget to take care of one of the most important factors while selling a house: 'Presentation'. In simple words, imagine yourself as a buyer and rate your way of briefing all the points about your home when someone comes to check it out to buy.
Are you satisfied? If not, consider changing the way of showing the rooms, backyard, or porch area in an excellent way that appeals to them because poor staging can be the reason for the delay in the house selling process.
Our data shows that staging pays off. 67% of top agents agree that staged houses sell for 1% to 5% more than the ones that are not staged. The living room, kitchen, and bathrooms are the most crucial rooms to stage because they are the rooms that sell homes.
PRO-TIPS FOR POOR STAGING METHOD:
Focus on highlighting the unique part of your house by repainting or decorating.
Ask the buyers if they can visit in the daytime so that you can highlight all the unique points that your house possesses.
CONCLUSION
There can be several reasons for not selling your house, including poor condition, bad staging method, lack of curb appeal, or asking for too much price.
Remember, you can always go for expert advice to know why my house is not selling and ask for help. Herewith, you can contact Blue Halo Homes as they are the most efficient and trustworthy buyers who buy houses in Colorado. Give them a call to discuss your issue and leave the rest on them.