Want to know what your number looks like to see if selling your house fast is worth your time. This page will detail how to sell your home to Blue Halo Homes, LLC. You have nothing to lose getting an offer from us, it's absolutely FREE with zero obligation. Fill out the form below to get started!
Call Or Fill Out The Form
Request your cash offer by submitting your contact information to us or calling us direct at: (303) 457-1181.
We'll Give You A Cash Offer
We'll schedule a property viewing and make you a fair, no-obligation, all cash offer in a as little as 72 hours or less.
In some cases, we can close escrow and transfer your money in as little as 14 days of accepting our offer.
How to Sell Your Home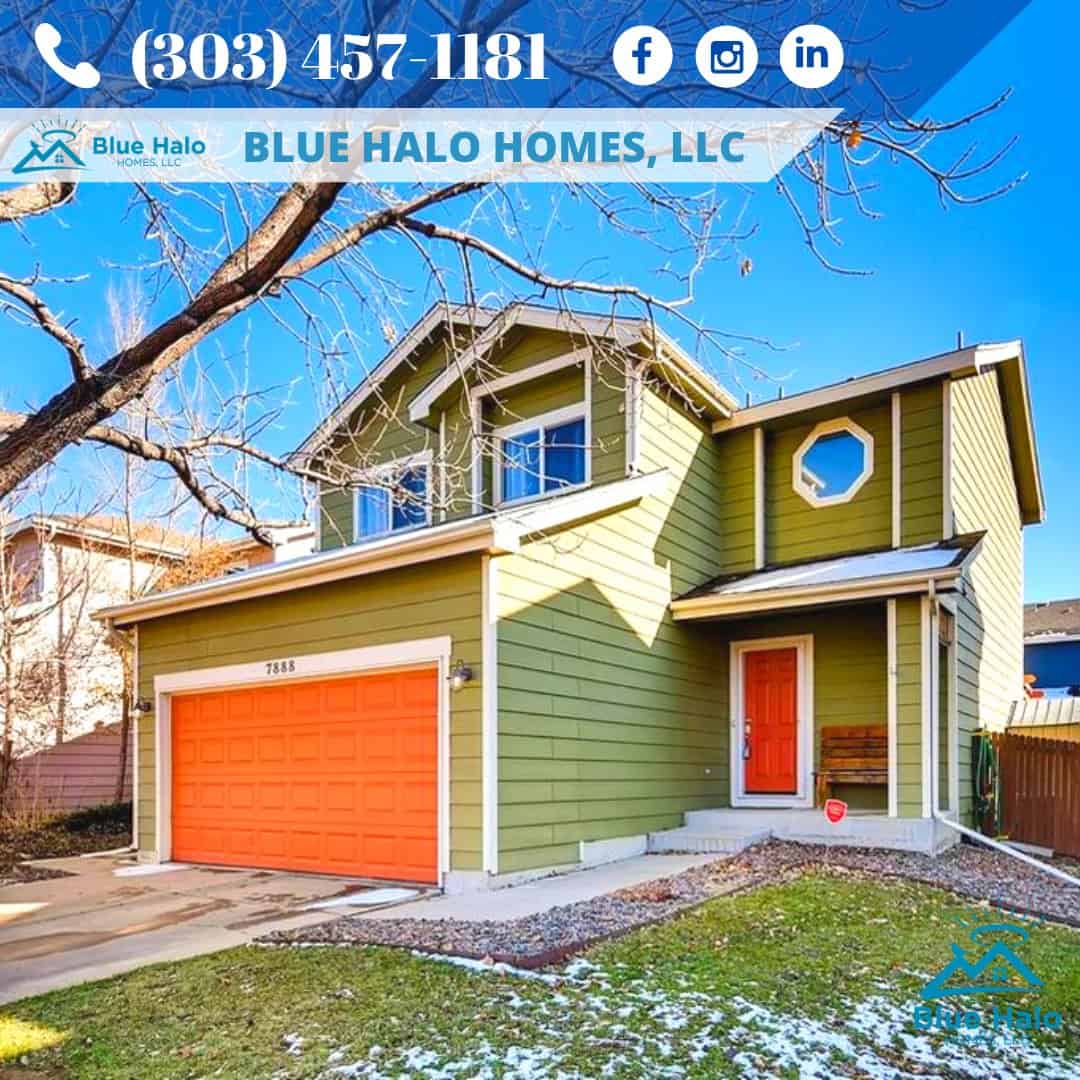 If you are looking to sell your home, you have come to the right place! We will walk you through the entire process of selling your home. Whether you are a first-time seller or you have sold homes before, we will prepare you for selling your home and getting a cash offer.
First, you should call us directly or fill out our online form. Our home buying process begins with a quick phone call or online form submission. We will ask you some questions about your home and schedule a time to come see it. Our professional staff will walk you through the entire process and prepare a cash offer on your home.
You do not need to worry about preparing your home to be presentable to buyers or making any repairs. We will buy your home as-is! We are here to help you sell your home fast and easy. Next, we will schedule a time to come see your home. this visit, we will take a look at your home and assess its value. We will also ask you questions about your neighbors and the history of repairs and renovations that were made to your house.
Once we have seen your home, we will make you a cash offer on the spot! If you accept our offer, we will begin the process of closing on your home. Our team will walk you through the paperwork and make sure that everything is in order. We will close on your home as quickly as possible so that you can get your cash!
The final step is for you to choose your closing date. While we can move to escrow within 14 days of your acceptance of our offer, it is up to you to choose the date that you would like to close. We will work with you to make sure that the date is convenient for you and fits your schedule. Once we have determined a date for closing, a member of our team will reach out to you to sign the necessary paperwork. We will also provide you with a list of items that you need to bring to the closing table. This includes your ID, proof of ownership of the home, and keys to the property.
You are now ready to sell your home!
Selling your home has never been easier! With our simple three-step process, you can sell your home fast and get cash in hand quickly. Give us a call today or fill out our online form to get started! We look If you have any questions about selling your home, please do not hesitate to contact us. We are here to help you through the entire process and answer any of your questions. Thank you for considering us