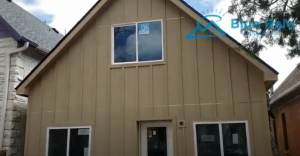 The Kalamath project is moving forward. We have all the new windows and doors installed. Siding and the new roof is on.
Landscaping is starting on Monday so the outside is going to start looking good. This house will be getting some new concrete, rocks and grass.
Drywall is going to be starting soon and things are going to move quickly inside. Check out this video for a quick walk around the outside.
We are already starting to get a lot of interest in this property. If you or someone you know are interested in it make sure you contact us at 303-457-1181 to make sure you are notified of changes and opportunities right away.
#westhighlands #lohi #thehighlandsDenver