WE ARE READY TO BUY HOUSES IN ARVADA, CO FOR CASH!
(We buy houses regardless of condition & situation)
"I want to sell my Arvada, CO house" Is this you?
We are local cash home buyers offering first-class experience for sellers searching for a reliable company to work with. Blue Halo Homes, LLC offers fair-cash offers without the involvement of any agents, repairing demands, house cleaning requirements, and with zero commission because we are here for our clients handling all matters, sincerely and efficiently.
Just fill the form and be ready to be a part of the most trusted real estate buyers in Colorado.
Get Your Full Cash Offer
No Hidden Fees. No Agent Commissions.

A BETTER, FASTER AND EASIER WAY TO SELL HOUSES IN ARVADA, CO
While working with us, there is no need to pay agent fees or repair fees! Everything is 100% Free! Never mind fire damage, ugly situations, and structural issues in your house! Curious to know more? Find out all the details of our home buying process!
IN A HURRY TO SELL YOUR ARVADA, CO HOUSE FAST?
Blue Halo Homes, LLC is a trusted, knowledgeable local home-buyer company having an efficient team ready to serve you the best. We contributed to successful home selling processes in COLORADO for years while closing profitable deals of selling properties in complicated situations, including bad mortgage, bankruptcy, structural issues, fire damage, bad tenants, and facing legal issues.
We not only sell a property but also offer new homes, which you can proudly call your dream home one day. We are recognized for a reputation for closing fair deals with hassle-free transactions in no time. In addition to that, we also sell fully furnished homes ready for clients to move in. So, what are you waiting for? Get Blue Halo Homes, LLC for your home, and let us deal with all hassle of the process.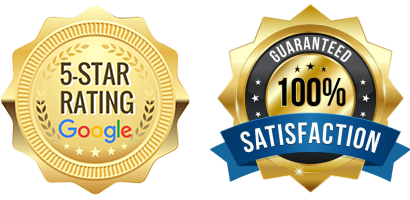 WE ARE OFFERING CASH FOR YOUR ARVADA, CO HOUSE!
As a team of professionals, Blue Halo Homes, LLC specialize in dealing with all kinds of real estate problems and rendering support to all homeowners by relieving the pressure of owning a home they no longer want. We buy houses in Arvada, CO for cash and will never ask you the reason to sell your house! We have a business motive directly connected to the ease of our clients.
With extensive experience in the real estate industry, we 'Blue Halo Homes' have a mission to make the house selling process an effortless game that ends with desirable results for our clients. Our company is based on prioritizing your comfort and confidence upon choosing us to work with. We are a reputed company based on providing hassle-free transactions. Claim cash for your Arvada, CO house today by calling us at (303) 457-1181.
HOW DO WE PROCEED?
EASY STEP PROCESS TO SELL YOUR
HOUSE FAST
Call Or Fill Out The Form
Request your cash offer by submitting your contact information to us or calling us direct at: (303) 457-1181.
We'll Give You A Cash Offer
We'll schedule a property viewing and make you a fair, no-obligation, all cash offer in a as little as 72 hours or less.
In some cases, we can close escrow and transfer your money in as little as 14 days of accepting our offer.
NO FEES OR COMMISSIONS WHEN WE BUY HOUSES IN ARVADA, CO
Selling your house to a local agent is a logical way, no doubt, but the stress that comes as a part of this process makes it a hassle! But Blue Halo Homes are here to give you an easy process that comes with a cash offer in a very quick turnaround time. Right after knowing about the property you want to sell, we will present a written fair cash offer to you, resulting in 100% cash in your pocket in no time. Sounds good?
Being the best in the town, we are striving to make every aspect of the selling process easier and comfortable than ever. Delivering the best possible service to our clients is our mission!
Below are some points that make our home selling process unique:
Even if the property is destroyed by fire or exposed to a hoarding issue, you don't need to be worried or pay dollars for repairs or cleaning.
We don't advertise properties like 'Arvada homes for sale'; we purchase them, so you won't have to wait months for a buyer.
Because we don't cooperate with banks, we don't have to wait for finance approvals.
We don't tie you down to long contracts with piles of paperwork to complete.
We Will Buy Your House In Any Situation!
Avoid agent commissions, closing costs, walk-throughs, open houses, uncertainties, or costly repairs. We buy houses in Arvada, CO no matter what your reasons for selling are:
Divorce
Fire Damage
Condemned Property
Ugly House
Title Issues
Hoarders
Liens
Medical Bills
Trouble Selling
Behind on Payments
Owe Taxes
No Equity
Disability
Bad Tenants
Facing Foreclosure
House In Probate
Retiring
Judgments
Structural Issues
Relocation
Bad Neighborhood
Downsizing
Code Violations
Facing Legal Issues
Death In The Family
Liquidating Assets
Inherited Property
Job Loss
Bad Mortgage
Expensive Repairs
Bankruptcy
Unwanted Rental Property
At Blue Halo Homes, LLC we do our best to provide excellent service every time, which is why we are proud to share our client reviews with you!

Working with Matt has been an incredible experience, the knowledge he brought to the table is absolutely unlike anything we have experienced! Thanks Blue Halo! We look forward to future endeavors!

Sometimes we end up with problems that require individually tailored solutions. The whole Blue Halo Homes team provides the kind of individualized attention that only caring people could provide. So happy to know them and looking forward to doing lots more business with them in the future!

Blue Halo Homes have an organized manner in how they conduct their business which is really important to me. They are courteous and communicative—all important qualities I look for when looking to sell a home.
How can I find a new home in Arvada, CO?
We can help! Blue Halo Homes not only sells the property but also offers new homes, which you can proudly call your dream home one day. We have homes for sale at different locations in Colorado.
Is there any listing procedure?
No there is not. We directly deal with our clients and have fair cash offers ready for you to BUY your house.
Should I expect confidentiality in all processes?
For sure. 100%. Our clients' privacy is our priority. All the information submitted to us is completely confidential. If you want to deal with a reliable, reputable company that will treat you with professionalism, understanding, and respect – BLUE HALO HOMES, LLC is for you.
What do you mean when you say 'any condition, area, or any situation?'
Whether your house is in foreclosure, over-leveraged, condemned, has liens or health department violations, not maintained, fire-damaged, or about to fall WE CAN BUY IT!
Am I eligible to sell my house if there is any payment left? Do you still help me?
YES! Blue Halo Homes, LLC is a professional real estate solutions company with years of experience in solving these types of difficult situations. Please contact us for a confidential consultation.
Selling To
Blue Halo Homes, LLC

vs. Listing With A Local Real Estate Agent
It's smart to look at your options and see what will actually help you best reach your goals with the sale of your
house. While you may be able to get a higher sales price listing with an agent, that doesn't always boil down to more money in your pocket or less headache. Dive into the details below to compare your options.
Selling w/ An Agent
Commissions / Fees:
6% on average is paid by you, the seller
NONE
Who Pays Closing Costs?:
2% on average is paid by you, the seller
NONE – We pay all costs
Inspection & Financing Contingency*:
Yes, up to 15% of sales fall through
NONE
Appraisal Needed:

Yes

, sale is often subject to appraisal
NONE – We make cash offers
Average Days Until Sold:
+/- 91 Days
IMMEDIATE CASH OFFER
Number of Showings:
It Depends
1 (Just Us)
Closing Date:
30-60 +/- days after accepting buyers offer
The Date Of YOUR CHOICE
Who Pays For Repairs?:
Negotiated During Inspection Period
NONE – We pay for all repairs
WE ARE READY TO BUY YOUR HOUSE IN ARVADA, CO
To get benefits from our fast response, call us at (303) 457-1181 now.